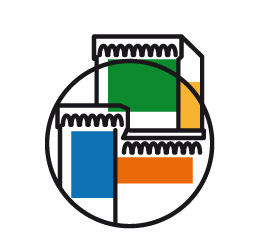 The Narnia Arts Academy is the brainchild of Cristiana Pegoraro whose goal is to mix music, art, education and tourism, by uniting culture and geography in an innovative interdisciplinary initiative aimed at the dissemination and comprehension of the arts and understanding of the cultural, architectural and historical heritage of the Umbrian region.
Narnia Arts Academy runs a very intense activity in the schools, embracing from the elementary to the high schools.
The various outreach programs take place directly in the schools and include an active student participation at the different projects, aimed to increase their comprehension and appreciation of classical music.
Narnia Arts Academy school projects take place during the winter and spring months, generally from February to May.
In July, withing the Narnia Festival, Narnia Arts Academy embraces a great variety of training proposals of the highest quality, featuring teachers from the most important international schools and universities (including The Juilliard School in New York, Mozarteum – Salzburg, the Tchaikovsky Conservatory in Moscow, Universität für Musik und darstellende Kunst – Vienna, University of Miami, Accademia del Teatro alla Scala, Conservatorio di Santa Cecilia) and a participation of over 150 young students each season.
The programs include:
During the past three years, Narnia Arts Academy saw the participation of over 2.000 young students.

Narnia Arts Academy's programs are under the patronage of Comune di Terni, Comune di Narni, Provincia di Terni and Regione dell'Umbria and are partially sponsored by Fondazione CARIT.

Clic here for Narnia Arts Academy website

OUR TEAM:
Cristiana Pegoraro President & Artistic Director
Eraldo Bordoni Vice President
Lorenzo Porzio Music Director and Coordinator Junior Program
Susanna Salamone Production Coordinator
Lana Ivanov Educational and Artistic Administrator
Kathi Kleiner Educational Coordinator
Patrick Jovell Coordinator for Scandinavia
Andrea DelGiudice Coordinator International Vocal Program
Paolo Sebastiani Accountant
Giovanna Porta Treasurer
Avi News Press Office
Andreina Santicchia Coordinator
Mariolina Malafoglia Secretary