In addition to being a world class composer and pianist, Cristiana is also the author of a book of poems called "Ithaka" and a series of children's books based on Italian operas.
L'OPERA IN FIABA
by Cristiana Pegoraro
Includes a CD with the narration of the story and the most famous arias from the opera transcribed for piano and played by Cristiana Pegoraro
1. Introduzione 01:48
2. Ouverture 04:10
3. Nella città di Siviglia... 00:27
4. Ecco ridente in cielo 01:17
5. Nessuno si fa vivo... 00:13
6. Largo al factotum della città 01:35
7. In passato... 00:49
8. Canzone 00:59
9. Figaro, guarda... 01:26
10. Una voce poco fa 00:54
11. Ma improvvisamente... 00:55
12. Ehi di casa, buona gente 00:56
13. Ehi, c'è nessuno in casa... 00:03:31
14. Pace e gioia sia con voi 02:55
15. Insomma, signore... 00:32
16. Contro un cor che accende amor 02:09
17. Ma, don Alonso... 01:32
18. Temporale 03:03
19. A mezzanotte in punto... 00:44
20. Ah qual colpo inaspettato 00:50
21. I due innamorati... 01:19
22. Amore e fede eterna 01:11
ITHAKA poems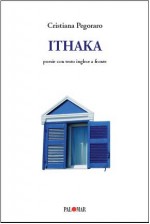 by Cristiana Pegoraro
Poems in Italian with side-by-side English translations
Includes the ITHAKA CD composed and played by Cristiana Pegoraro
"Your hands meet mine
creating together unknown harmonies,

rocked by sounds

like caresses of the soul

which re-emerge from times past

in waves of endless pleasure."
"I wish tonight
would never end,
because I have to let all my dreams
live in it."
"Only the seagull
deserves the privilege
of being the master
of the immensity
of the sea."